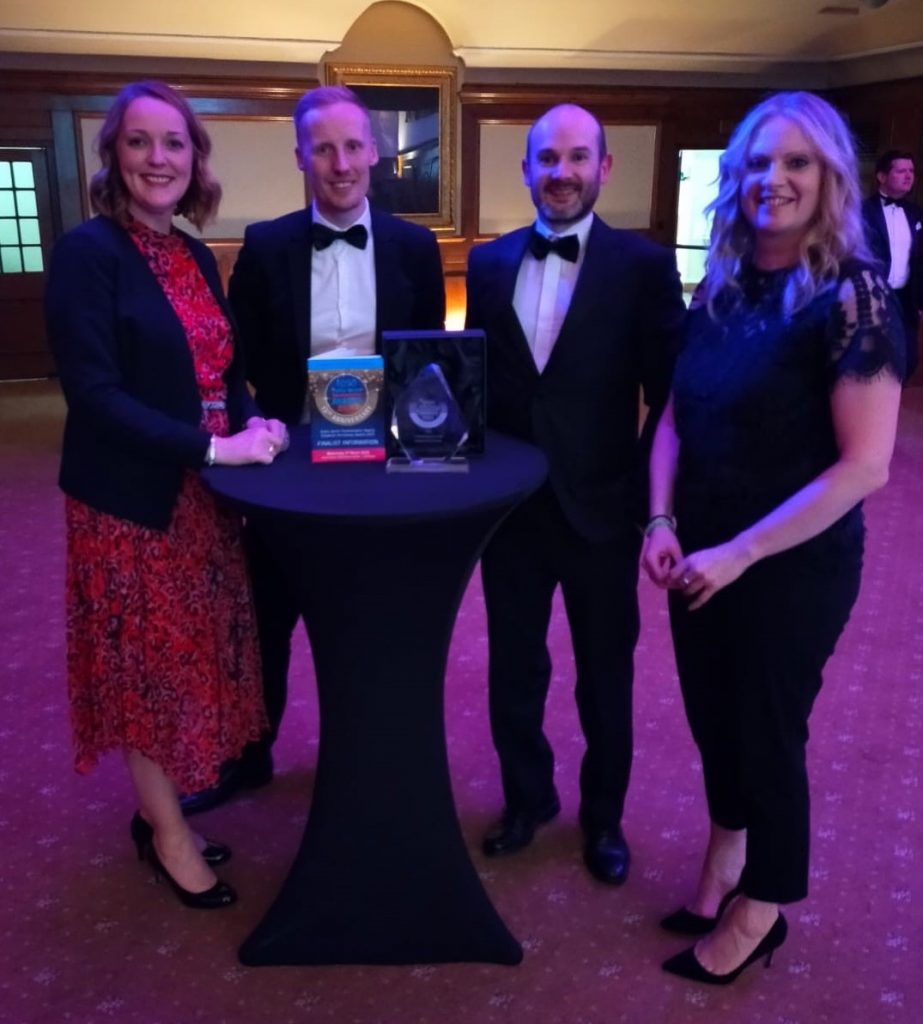 The Customer Focus award is for organisations that "deliver outstanding service to their customers. It recognises those that demonstrate the link between excellent customer service and improved service performance."
Our entry focused on two areas of Cumbria Council – Highways Enquiries and Fault Reporting and Targeted Short Breaks for SEND Children.
Highways Enquiries
The outgoing process had many pain points for our customers and the service. It was business-centred and required knowledge of Highways vocabulary, for example "gully" rather than "drain", "carriageway" rather than "road" and "vertical projection" rather than "damaged". This resulted in miscategorised reports, and due to the lack of a triage system these, along with many duplicates, would clog up the services' workload.

We delivered an accessible, customer centered reporting and case management system that integrates with a third-party Highways Management System to deliver an end-to-end service. There is now an accessible online service through use of what3words, GPS current location and address matching.
· Self-service is up to 83% from 56% and 74% of customers are either satisfied or very satisfied. One said: "being blind, I have never been able to complete a form before. Today I have easily reported three issues using my computer and my mobile phone".
· Savings of c.£15k per annum of contract value and £50k+ saved per annum by improving the triage of reports delivered.
You can see the system we built here.
Short breaks for Children
We created a new digital end to end service to provide registration, and booking of short breaks, with service, parent and activity provider logins. Prior to the digital solution, parents accessed short breaks through a social worker.
Self-service has now enabled round the clock access, at no extra cost to the council. 94% of parents making bookings are either satisfied or very satisfied with our improvements
Thanks to our low code platform, Liberty Create, and our agile ways of working, we're able to continuously improve the system to ensure we can meet changing customer and business needs. For example, adding functionality that enables provider's of services to on-board children for an activity through their own secure interface. And following customer feedback we introduced the ability for activities to be joined or left partway through the series of sessions.The Senior Manager for the service said, "working with the Digital team is brilliant and easy, you get us and you get our users."
We're delighted to have won the iESE Gold award, but we know that there's still a long way to go to roll out this approach to every council service. The award is really helping in conversations with other service areas, and we're excited about what we can do next.