Following the creation of the digital development role for Cumbria Libraries, I have been working alongside the service helping bring new processes and updating existing ones. The service has been going through a large restructure, so I have been assisting and supporting the management and staff.
Now that the restructure is complete, and the service starts to move away from the 6 areas of the county operating differently to a more central and consistent approach. I can now start to look at the processes and approaches each area takes with their front-end services and look to develop a consistent, user-centred approach.
So far, we have delivered:
Agile and User Centred Design workshops – Since these sessions I have noticed more of a focus on customer needs whilst in meetings with library managers, even in nondigital programmes and projects.
Intelligent automation in our membership renewal process – This has allowed the service to free up staff time. By taking staff away from routine back-office processes it allows them to be on the library floor interacting with customers.
Interactive touchscreen in Barrow Library – The screen sits in the entrance of the library building and provides information on what the building offers as well as events and activities. Having it displayed on an interactive screen just allowed for a more immersive experience for the customers.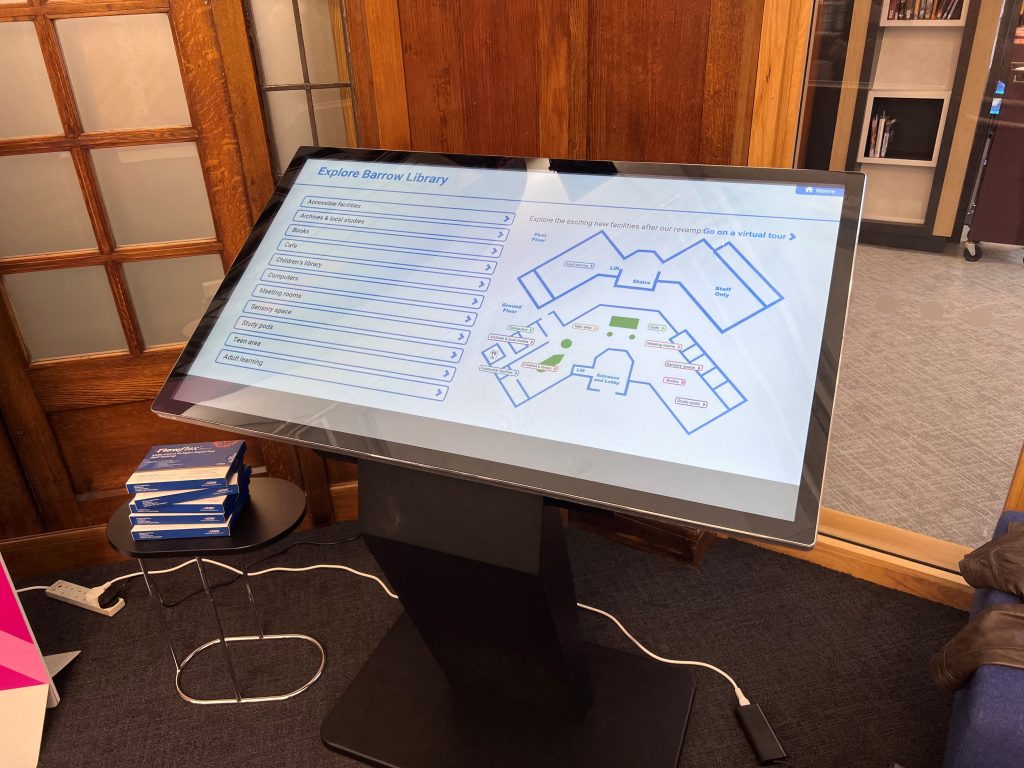 Over the next 12 months, I have a plan to look at some key areas such as:
Customer contact – How customers can contact the service and how we respond
Joining the library – Review and improve the current library joining process
Booking systems – How we can promote events and how customers can book places
Libraries webpages – Looking to ensure our Library content is relevant and meets the design standards
Mobile checkouts – Allowing customer to use their phones to check out books
On top of this I will also be looking to run some larger discovery pieces:
Extended/ Open access – Most of our libraries operate a traditional 9am to 5pm. Within the discovery we will look to see what this means to our customers and if there is a need to; how technology can help facilitate our libraries opening without staff either before 9am or after 5pm for a couple of hours.
Content management – A discovery to identify what our users require from both our physical and digital content.
RFID tagging – Cumbria Libraries do not currently use RFID; a discovery will look at how the tags can improve customer experience. Some modern library technologies require RFID tags as a pre-requites.
I plan to blog throughout the Libraries' digital journey, so feel free to follow along.
Paul